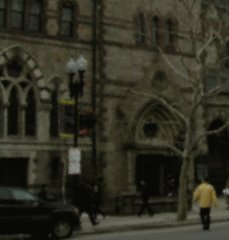 "Serving New England
and the Nation"
- Peter M. McSwiggin, Founder



Upcoming Training Events



2020-03-01
CORI TRAINING - Date and Location TBD
Department of Criminal Justice Information Services


2020-02-12
Quadel Consulting and Training
SEMAP 101
Register by February 12th, 2020

2020-01-16
Section 8 Program Termination Hearings
Trainer: Angela Marcolina, Esq, Boston Housing Authority
Register by January 9th, 2020



Welcome to Section 8 Administrators Association, Inc.
It is my pleasure to introduce you to our Association.
The Section 8 Administrators Association was founded in 1978, by a group of dedicated individuals for the purpose of providing a forum for the exchange of information on the management of the Section 8 program now called the Housing Choice Voucher program.

Today, the Association, the largest of its kind in the nation, boasts over 120 member agencies in Massachusetts and surrounding New England states!

The Association is committed to conducting training of vital concern to our membership, and providing advocacy on behalf of our member agencies. The Association provides quality programs with qualified local and national trainers. Each year we bring in several recognized experts in the subject to provide our members with quality training.  We also alert both Executive Directors and Section 8 Administrators to both changes and proposed changes by HUD.  The past several years we have seen changes that have been unprecedented.

Even today, many of the original founders are still active members, serving as Officers or Board members, and continue to provide input and understanding for new Administrators as the program requirements continue to change from year to year.

Visit our site and view the upcoming training sessions and the training sessions that the Association has provided to its members over the past year.

Thank you for visiting,

Carrie Moore, President
Section 8 Administrators Association
Dedham Housing Authority
Section 8 Administrators Association Annual Meeting (June 6th, 2019)
The S8AA Members Annual Meeting including Elections was held on June 6th, 2019 at the CRUISEPORT (part of the Beauport Hotel family) in Gloucester, MA.  Note that this ia a venue change for the Meeting.  Guest speakers included:
Marilyn O'Sullivan, HUD Boston Field Office
Click here to view the HUD Update Presentation slides (pptx)
Click here to view the HUD Update Presentation slides (pdf)
David Gleich, Chief of Leased Housing at the Boston Housing Authority
Mike Lazdowsky, Go Section 8
Donna Brown-Rego, Executive Director, MassNAHRO
Peter McSwiggin, S8AA Founder.
Register by Thursday, May 30th. 
Click here for more information
Click here to view Mock Ballot
Click here to view Letter Regarding Proposed Small Area Fair Market Rents
Click here to view FAQs Regarding Small Area Fair Market Rents
Click here to view Proposed Small Area Fair Market Rents
Leased Housing Specialist - Attleboro Housing Authority (MA)
Posted 2020-02-21
Deputy Director, Division of Rental Assistance / Program Manager VII - Department of Housing & Community Development (Boston, MA)
Posted 2020-01-13
FSS Program Coordinator - NeighborWorks Housing Solutions (MA)
Posted 2019-12-26

Comprehensive Housing Market Analysis for the Boston Housing Market Area
The U.S. Department of Housing and Urban Development, Office of Policy Development and Research released its Comprehensive Housing Market Analysis (CHMA) for the Boston Housing Market Area on January 1st, 2019.  The Boston Housing Market Area (HMA) includes Essex, Middlesex, Norfolk, Plymouth, and Suffolk Counties in Massachusetts. For the purposes of this analysis, the  HMA is divided into three submarkets: the Boston-Suffolk submarket is coterminous with Suffolk County and includes  the city of Boston; the North Shore submarket contains  Essex and Middlesex Counties; and the South Shore  submarket consists of Norfolk and Plymouth Counties.  The HMA is home to 56 institutions of higher learning with more than 420,000 students living in the HMA.  The population of the HMA is currently estimated at  nearly 4.47 million.
Click here to view the Boston Market Area CHMA report.
2019-2020 Annual Membership Renewal
Don't forget to complete your annual renewal notice if you haven't already done so.
We are asking all housing authorities to renew their S8AA memberships no later than October 31, 2019. 
Click here to open (download) the 2019-2020 Membership Renewal Letter and Application Form (PDF)